SCOPE OF WORK
Brand indentity and style guide.
Location, aerial and lifestyle photography.
Sales office fitout.
Estate signage package.
Estate brochure and sales material.
Website and lead capture page.
Press and online advertising.
project overview
This striking brand was developed for Parkside, a new land and townhome development in Southern Brisbane. The project was highly targeted toward the first home buyer market and investor market, featuring specifically shot lifestyle imagery in the actual homes.
The brand and associated key messages was carried through all marketing collateral, including print brochures, direct mail and digital marketing materials. The brand was also brought to life in a showcase sales suite in the display home. Tactile displays created a highly immersive sales journey for prospective buyers.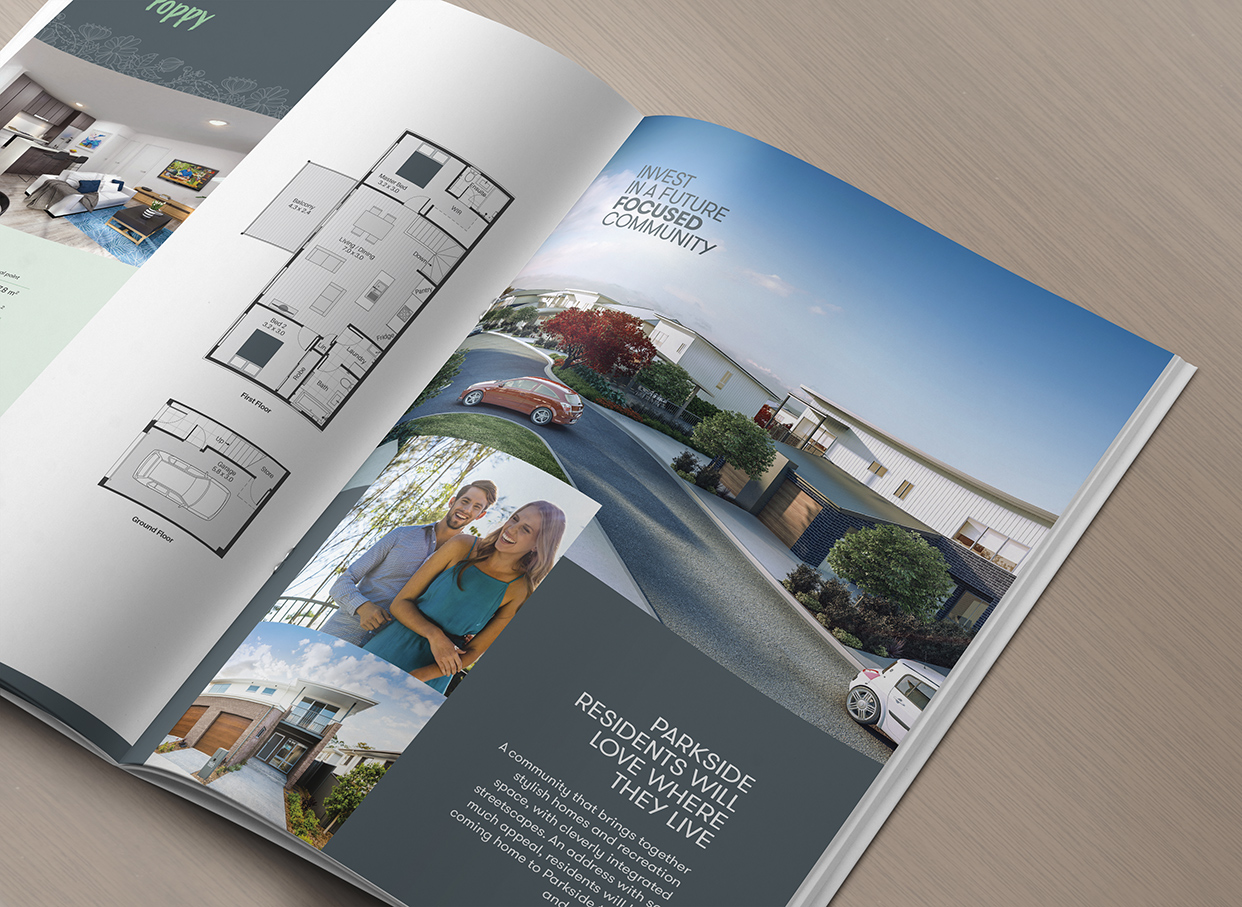 1
2
3
4
5
6
7
8
9
10
11
12
13